Our plugins are here to empower your Gravity Forms workflow and safeguard your form-building experience.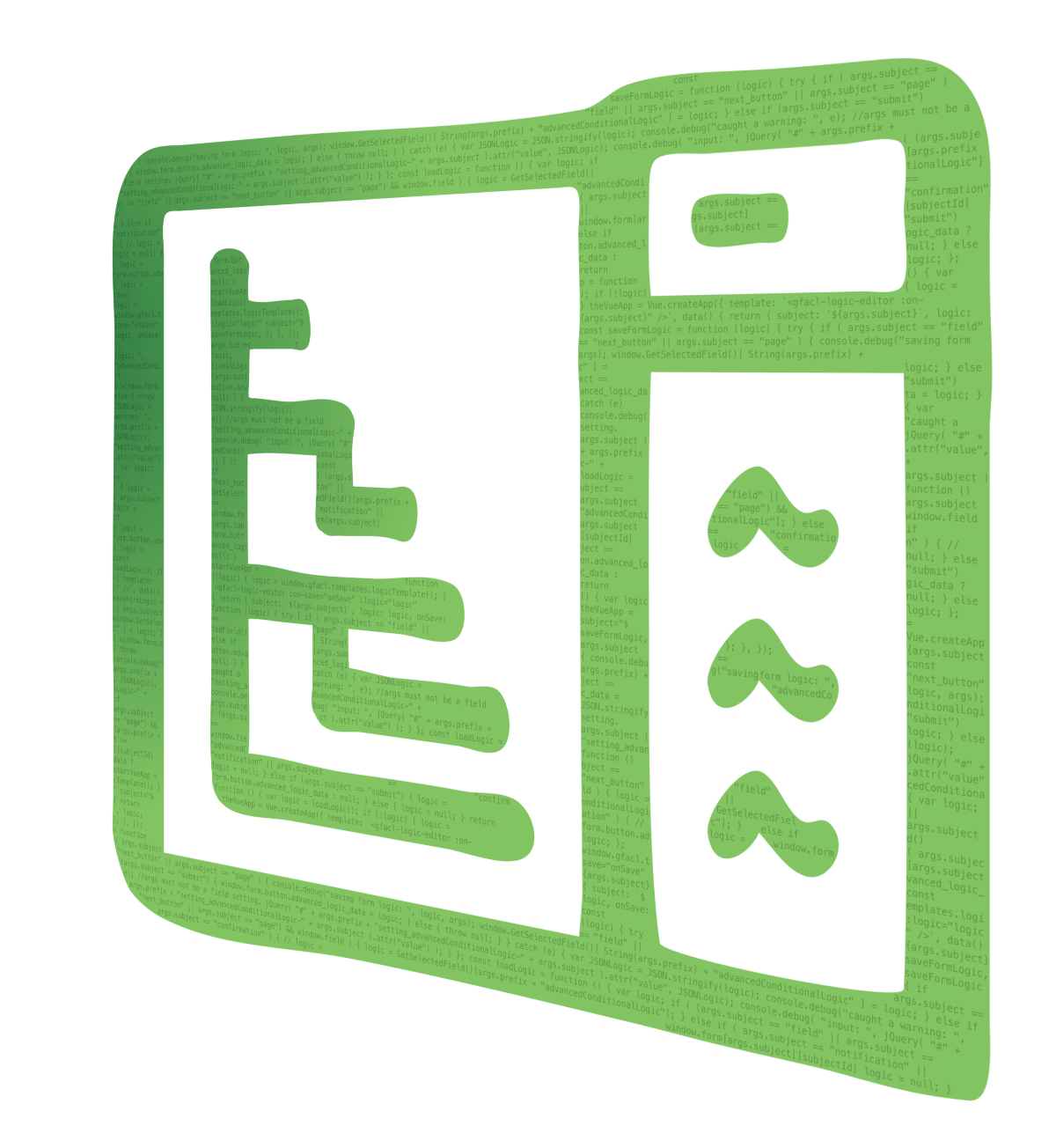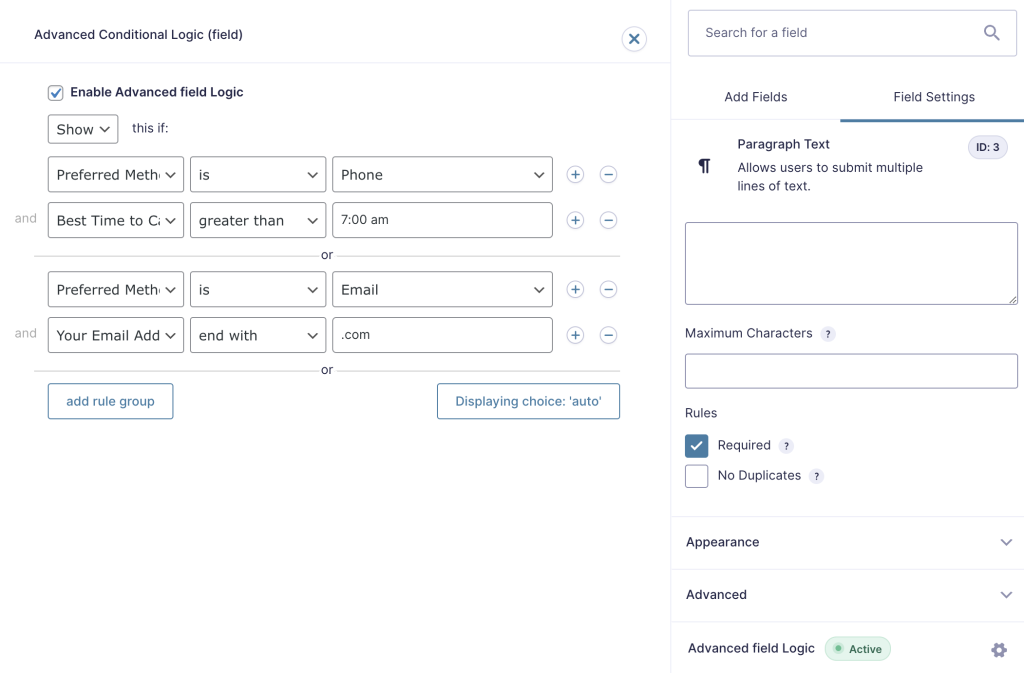 Have you ever been using Gravity Forms' built-in conditional logic and felt like something was lacking? We noticed that too, so we've created an advanced logic engine that extends the default capabilities exponentially. Finally you can exert your logical superpowers and create advanced forms with complex routing!
Some of the awesome enhancements we've added include:
The ability to use multiple groups of conditional logic for fields, confirmations, and even notifications!
A "Does NOT Contain" operator for both standard and advanced conditional logic.
"In CSV" and "Not in CSV" operators for quickly checking if a value is one of multiple options, saving precious time.
Advanced logic that works with other Gravity Forms add-ons, such as Gravity Flow, Paypal, and Webhooks using the ACL Feeds Extension.
"Seems to work great so far! I was worried because we have more than 50 forms, but thankfully the previous conditional logic is not affected once the plugin is installed."
– Radley
"Great plugin – high value! Keep doing awesome updates and I will keep up my subscription."
– Janne
"There's really nothing else like this plugin, so I'm thrilled to hear an update is in the works!"
– Courtney
This add-on allows you to make comparisons between different fields in your form, as part of your advanced conditional logic. This is an amazing capability that will enable extremely powerful customization of your form, the possibilities are endless!
The ability to compare one field to another field as part of your logic rules.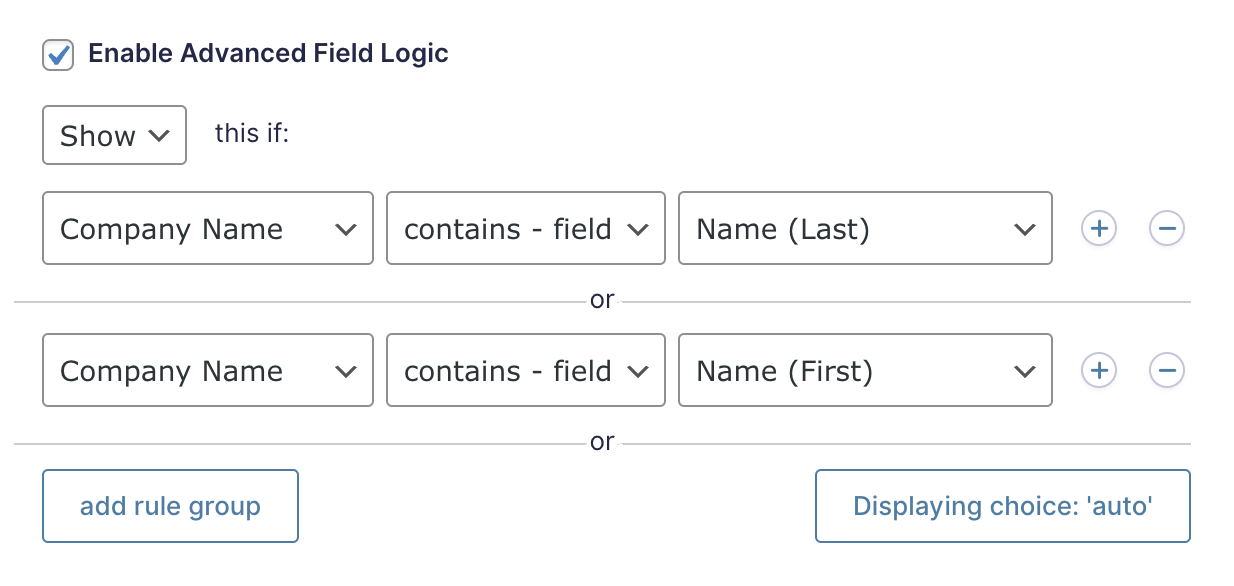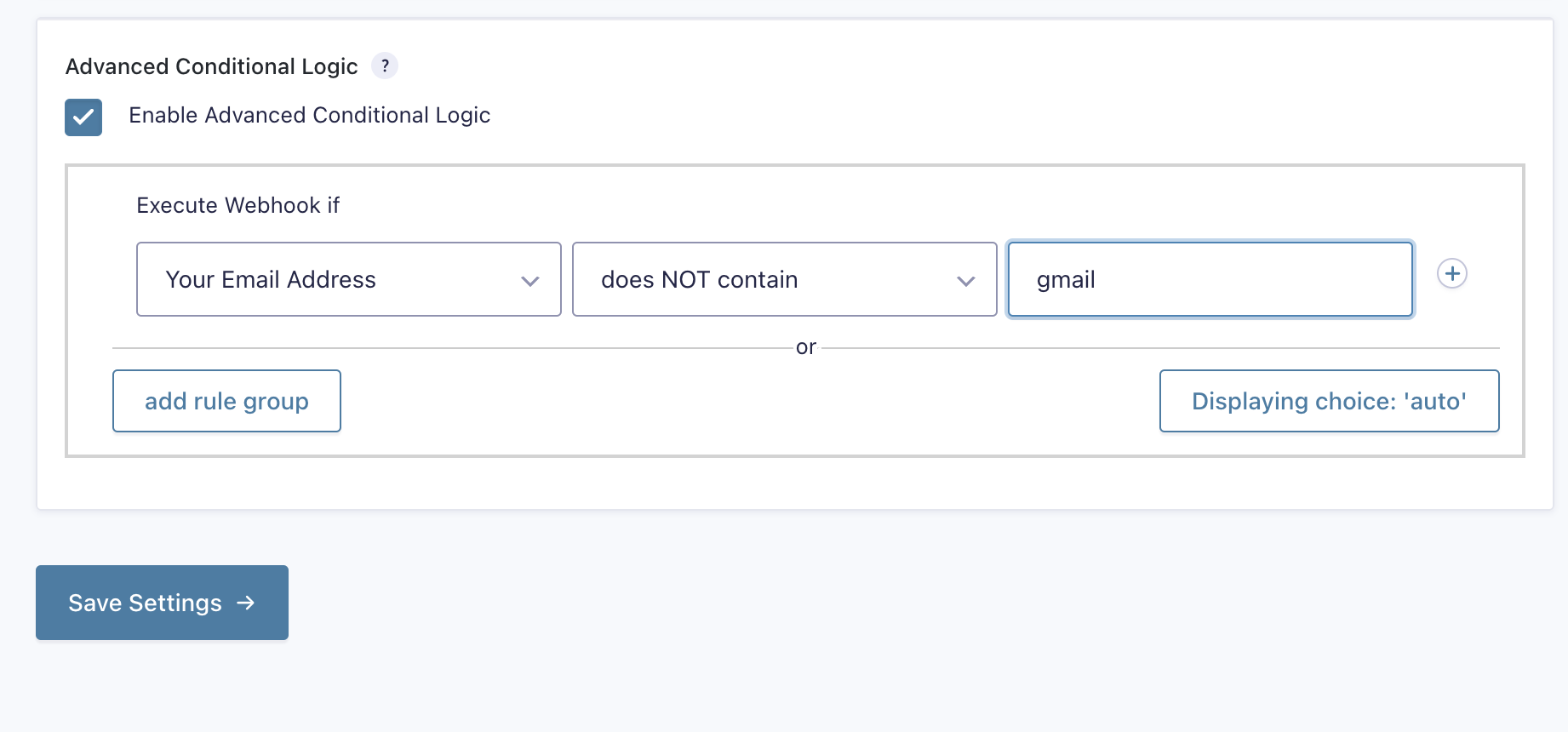 Have you ever wanted to apply conditional logic to a Gravity Forms feed or add-on, such as Gravity Flow, PayPal, or Webhooks? Our new feeds extension allows you to do just that! For example, you could process payments according to certain conditions or require certain criteria before sending details to Mailchimp. ACL Feeds Extension waits only for your creativity!
Pricing
ACL Plugin Only
Form Fields
Confirmations
Notifications
1 year of unlimited updates
Use on 1 – 50 sites
From $29.99
/year (USD)